Interesting things are happening with Argus; I'm constantly on the edge of my seat. Yesterday, the right side of his chest swelled up, looking much like a pigeon fever abscess. At noon, his pectoral muscle was swollen; by 5pm, it was bigger. This morning, edema had settled below it, and the swelling was more firm. By 4pm today, the swelling was nearly gone. When I groomed him today, I noticed that the left side of his neck is now swollen. Keep in mind that an area behind his left scapula swelled, shrank, and swelled again 10 days ago. This bacteria seems to surf its way through the body with a vengeance.
Argus was lethargic today and not that excited about eating. He ate methodically. He enjoyed a small bucket of alfalfa meal laced with herbs. I reported our progress to the vet, who was hopeful that perhaps Argus' body is attempting to push the bacteria to the outside, where an abscess can rupture safely. These outward signs could be related to abscesses inside the body, too. No one really understands this "mutated" form of Pigeon Fever. I remain hopeful, but fearful, too.
For now, Argus is on stall/paddock rest. He is not allowed turnout of any kind because an internal abscess could rupture, which would be fatal. I'm handwalking Argus several times each day. He wishes he could go out, and stands forlornly at his closed gate at times. I tell him this will not be for long. He seems to understand.
Here are some photos taken today:
Wishing he could go out...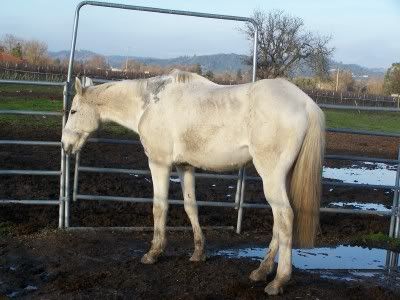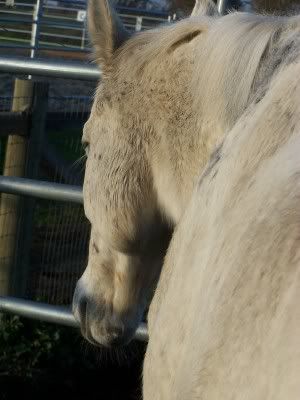 Odie The Mule paws the gate in frustration. He'd like to let Argus out so that he can go in and finish all of Argus' various yummy foods.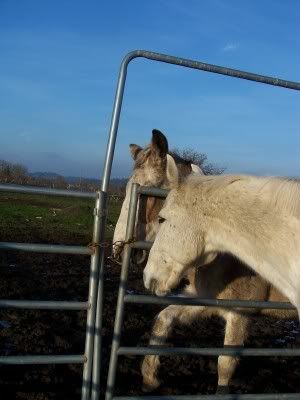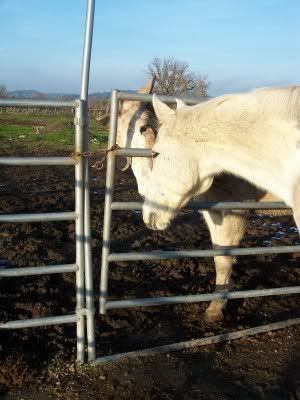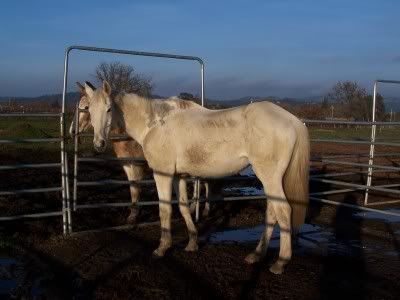 href="http://s57.photobucket.com/albums/g237/watermarkfarm/?action=view&current=fever7.jpg" target="_blank">
The swollen left side of Argus' neck: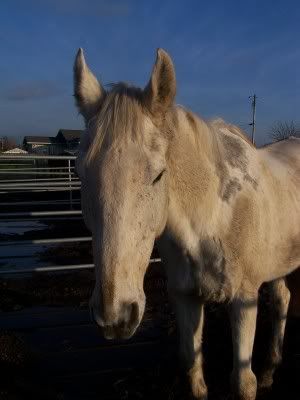 Argus and Ridge, my two "horsepital" patients, are very happy to be side-by-side. Ridge thinks it's very convenient that he can reach over the fence and eat out of Argus' feeder. Argus is eating from a raised feeder because it's painful for him to stretch down to the ground.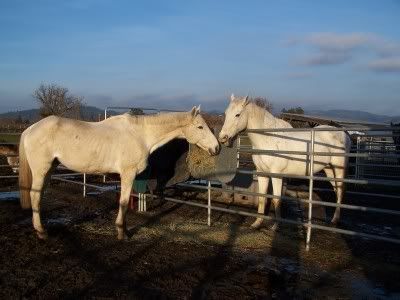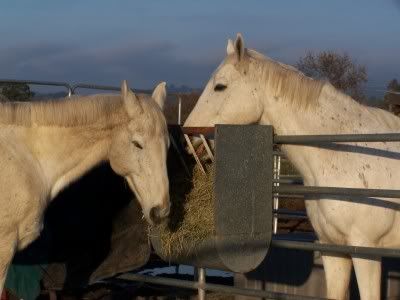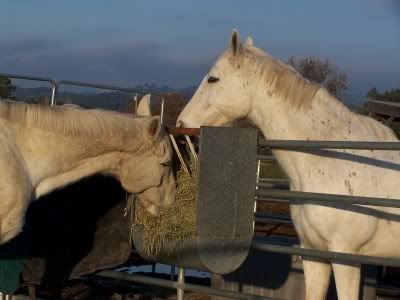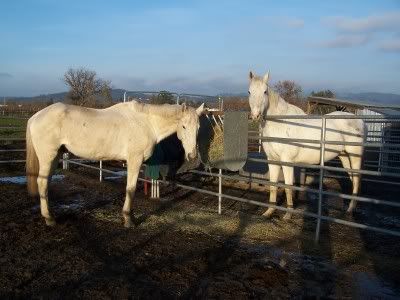 **Please light a candle for Argus**