Happy Argus is discovering the joys of green pasture turnout. Our little turnout is at long last dry enough to welcome him. He stays near fences for security, taking a few bites and then walking, almost as if the big blue sky is too vast for comfort.
It has taken a thousand baby steps, each building on the last, to come to this point. Yesterday, Argus and Ridge stayed out in their turnout from 10am to 2pm. Argus strolled merrily from one end of the little pasture to the other, stopping to take bites and sniff and investigate every blade of grass. He stayed calm the entire time, no fence running, no nervous pacing. I was immensely proud of him, and told him so.
These were taken this morning. The look on his face says it all.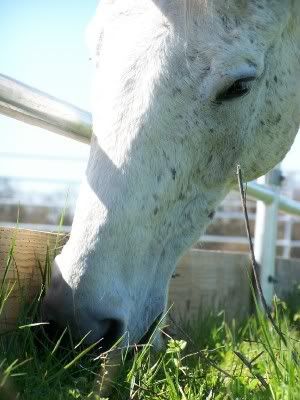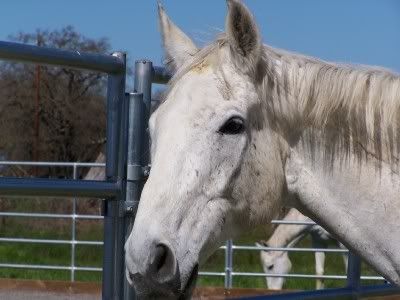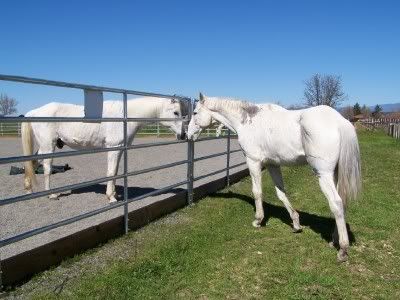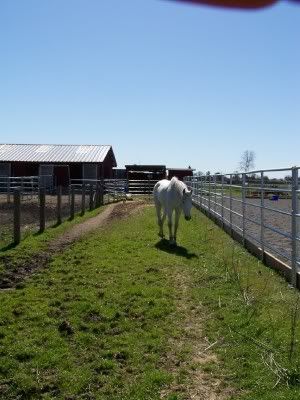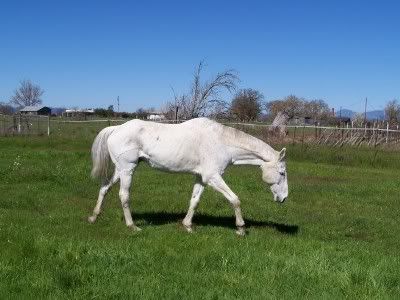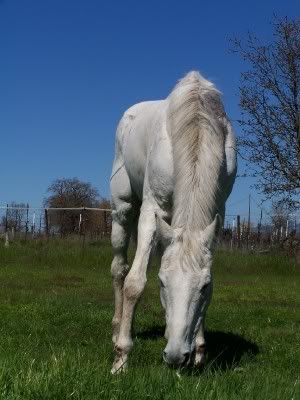 I took this by accident while I was fiddling with the camera. It was hard to photograph Argus because he followed me everywhere, like a puppy dog. He does not react to my "shooshing" him away because I have tried so hard not to scare him! We need to do some Parelli games!