As promised (and by the emails received, much anticipated!), photos of Odie The Mule with his 13-year-old rider, Demi, at the recent Marin County Pony Club Horse Show.
Odie LOVES to jump, will jump just about anything, and is the ultimate "packer" over fences. Like many mules, he's a powerful, scopey jumper capable of much larger and more complex fences than these. With his former owner, he was shown over 3'9" courses.
Demi studies the outside course. She's nervous because Odie can be naughty on the cross country course. He once decided to go back to the trailer halfway through.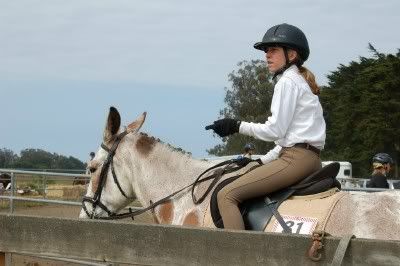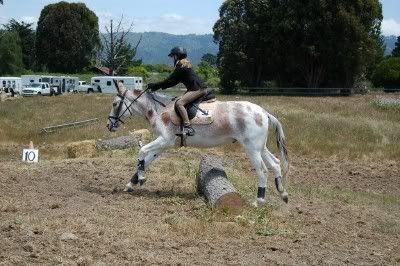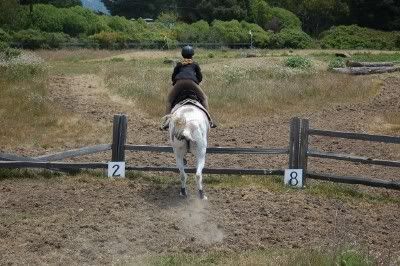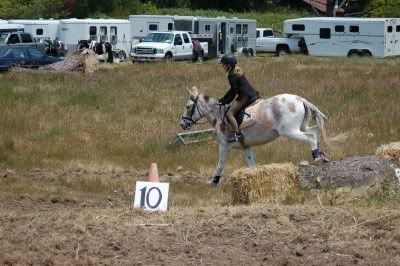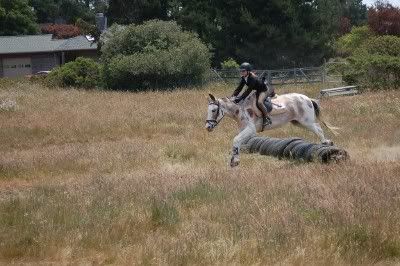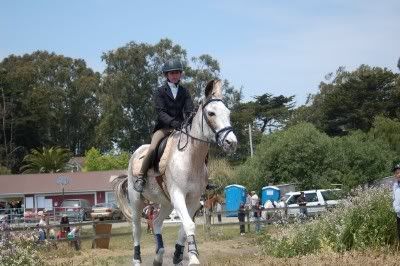 Tired Odie enjoys one of many second place ribbons earned last weekend, surrounded by the usual throng of mule admirers. He's a real curiosity at shows! Does Odie tell Argus about his adventures away from home? I like to think so.